Camp in the City Scholarships
January 15th - June 18th, 2018
Kids who have completed Kindergarten - 5th Grade are invited to attend Pine Cove's Camp in the City this summer. Camp will take place June 18-22. Registration through Pine Cove's website begins February 6th. Scholarships are provided through the link. Spots fill up quickly, so register soon!
The Insanity of God Encounter | Nik & Ruth Ripken
January 26th - January 27th, 2018
$15
The Insanity of God Encounter
Nik Ripken is the world's leading expert on the persecuted church in Muslim contexts. He a missions veteran of 30 years, having served primarily in North Africa and the Middle East. He is the author of The Insanity of Obedience and The Insanity of God, which has also inspired a movie. Nik and his wife, Ruth, have done extensive research on the persecuted church and on Muslim background believers in approximately 72 countries.
The $10 cost covers Friday dinner and Saturday lunch.
Weekend Schedule
Thursday, January 25
Registration NOT required.
3:00-5:00 pm | Bettersworth Auditorium, Lee Hall, MSU
Friday, January 26*
5:00pm-6:00pm | Dinner Provided
6:00pm-8:00pm | Session 1
*Childcare provided with advanced reservations
Saturday, January 27
9:00am-12:00pm | Sessions 2 & 3
12:00pm-1:00pm | Lunch Provided
1:00pm-5:00pm | Sessions 4 & 5
Sunday, January 28
Registration NOT required, activities provided for babies through sixth graders.
5:30 pm | Session 6
Starting Point for Kids
January 28th, 2018
Starting Point for Kids, formerly advertised as I'm A Christian Now, is an in depth and comprehensive study for helping children (Grades 1-6) understand the decision they have made and what it means to live a Christian life. This class is designed for children who have made recent professions of Faith – this includes those who have not yet been baptized and those who have.
Topics covered include: Baptism, The Lord's Supper, Being a church member, Following God through one's actions and Developing a quiet time.
We have found that children feel less pressured and are more open to discussion in a class setting. Much like Starting Point is the membership class for adults, Starting Point for Kids is catered to help children understand what it means to follow Christ and be a part of the Body of Christ.
This class will meet during the Sunday School hour (9:45 am) during January 14-28. If you need to miss a Sunday, you can make it up with Leah Frances at another time.
Monday Women's Bible Study
January 29th - March 19th, 2018
$10
All women are invited to join us for Bible study on Mondays 9:30-11:00 am (beginning January 29) in Applegate Room 110.
No Other gods by Kelly Minter.
Often, idols are obvious—money, power, fame. But subtler idols can sometimes take the form of loved ones, Instagrammable interiors, and busy seasons of work, motherhood, or ministry. But if your heart is prioritizing any of those pursuits before God, you're missing the unrivaled joy and adventure of Jesus being your heart's ultimate treasure.
In this 8-session study, learn to identify the functional gods you may be unknowingly serving and the lies they tell. As you dethrone your modern-day idols, you'll be set free for the deeper, more abundant life Jesus came to give you—discovering that Jesus can do what no other god can.
Kay Martin will be the leader for this study please. Books can be purchased for $10.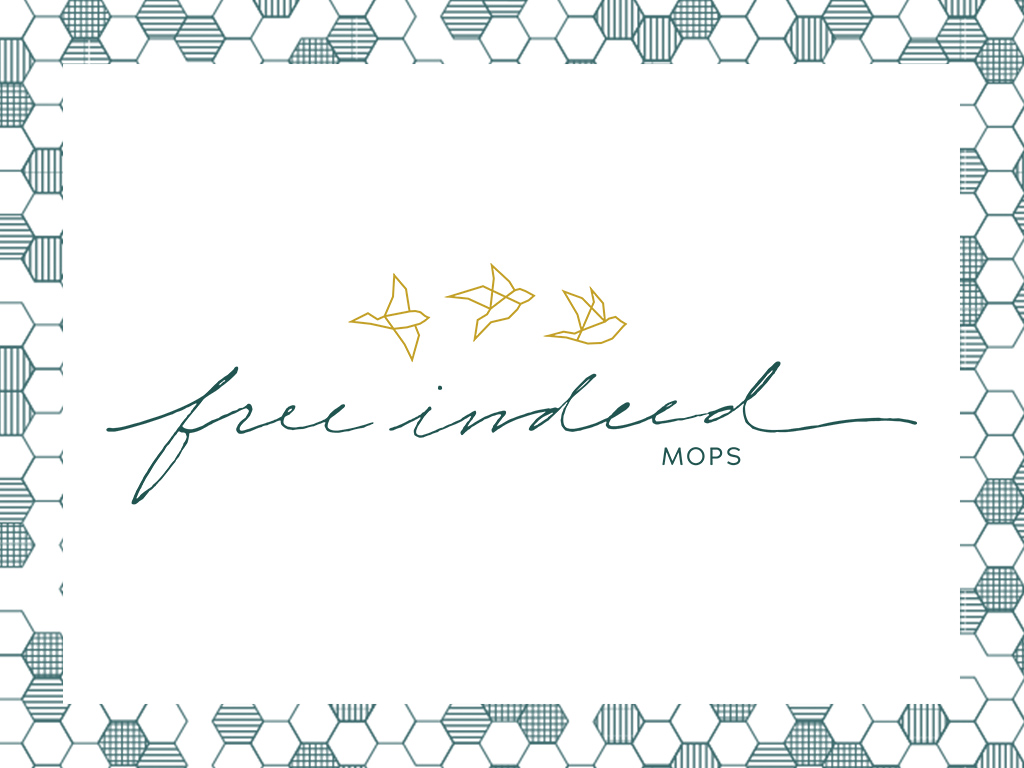 MOPS
February 2nd - May 4th, 2018
$0 - $31.90
MOPS: Mother's of Preschoolers Changing the world is as simple as one Mom at a time influencing her own young child. MOPS (Mothers of Preschoolers) exists to give moms who have a preschool child a place to connect with other moms, to gain support in their roles, to learn some valuable "Mom-skills," and to strengthen their faith.
Starting Point for Adults & Youth
February 25th, 2018
Whether you have recently become a member of FBC, are interested in joining, or would just like to know more about who we are as a church, then Starting Point is for you. Pastor Chip will share a few key things about the church; who God is and what it means to follow Him; what we believe as a church; and what we expect from you as a church member as we Gather, Grow, Give, Go. At the conclusion, there will be an opportunity to become a member of the church. Our next quarterly Starting Point class is scheduled for Sunday,February 25 at 5:30 pm in Children's Building Room 215.
Belize | Youth Spring Break Mission Trip
March 9th - March 16th, 2018
$0 - $1,375
Our 9th-12th graders will spend Spring Break serving in Belize. We'll leave Starkville on the night of Friday, March 9 and return on Friday, March 16. The total cost of the trip is $1375 which covers everything except for 3 meals while traveling, and souvenirs.
Payment Schedule:
A $200 deposit is due by November 30.
Final deposit is due March 1.
While we are in Belize we'll be hosted by Praying Pelicans. They will provide meals, water, transportation, housing, and our ministry opportunities. We've partnered with Praying Pelicans the past two years on our trips to Puerto Rico.
Victoria BC Spring Break Mission Trip
March 10th - March 16th, 2018
$500 - $1,000
Interest Meeting: Sunday, October 29 // 7 pm // Warehouse OC Gym
Dates: March 10-16, 2018
Deadline to sign up: December 1, 2017
FBC will be conducting basketball camps with Canvas Church to reach out to Victoria and the surrounding communities. All ages and abilities are needed. This is a perfect trip for families, singles, students, and retirees.
Student Cost: $1000 // This includes air and ground transportation, lodging, and most meals in Victoria. Transportation will be secured by Nathan Taylor. Payments: $200 due by December 1. $400 due on January 8, 2018. $400 due on February 1, 2018.
Family/Non-student Cost per Person: $500 // This includes lodging and most meals in Victoria, and you are securing airfare and ground transportation. Payments: $200 per person due by December 1. $300 per person due February 1, 2018.
Note about airfare and transportation to Victoria for non-students: Some people fly into Seattle or Vancouver and drive to Victoria. You will be advised about transportation requirements after the team is finalized.
Lodging is booked at the Westin Bear Mountain through the hotel's group travel office.
Contact Nathan Taylor with any questions: ntaylor@fbcstarkville.com or 662.617.1331
Youth Senior Recognition
May 6th, 2018
Youth Odyssey
May 30th - June 1st, 2018
$150
New Orleans, LA
A $50 deposit is due by April 1. The full $150 is due May 1.
Mission First | Youth Mission Trip
June 25th - June 29th, 2018
$150
Youth Super Summer
July 16th - July 20th, 2018
$200
Location: Mississippi College Clinton, MS
Date: July 16-20, 2018
Who: Teenagers who have completed grades 8-12 and have met all eligibility requirements
Cost: $200
• $100 deposit is due by January 28 (the deposit is non-refundable & non-transferrable)
• Balance is due June 1
• Complete ALL of your requirements by March 31, and you will save $100 (you'll pay the deposit & the church budget will cover the remaining $100)
What is Super Summer?
Super Summer is a discipleship/evangelism leadership conference designed to provide qualitative spiritual growth and help develop student leadership in Mississippi churches. Utilizing a camp setting, for 30 years, Super Summer has challenged students to learn how to penetrate their culture for Christ.